Once you decide on your canvas size, click "add to cart" and keep scrolling down!
Do you need Depicteur Studio?
If you need help compiling your image to paint, you'll need to add our Depicteur Studio Service to your cart. If you have an image already ready to paint without our Depicteur Studio Service, please skip this step.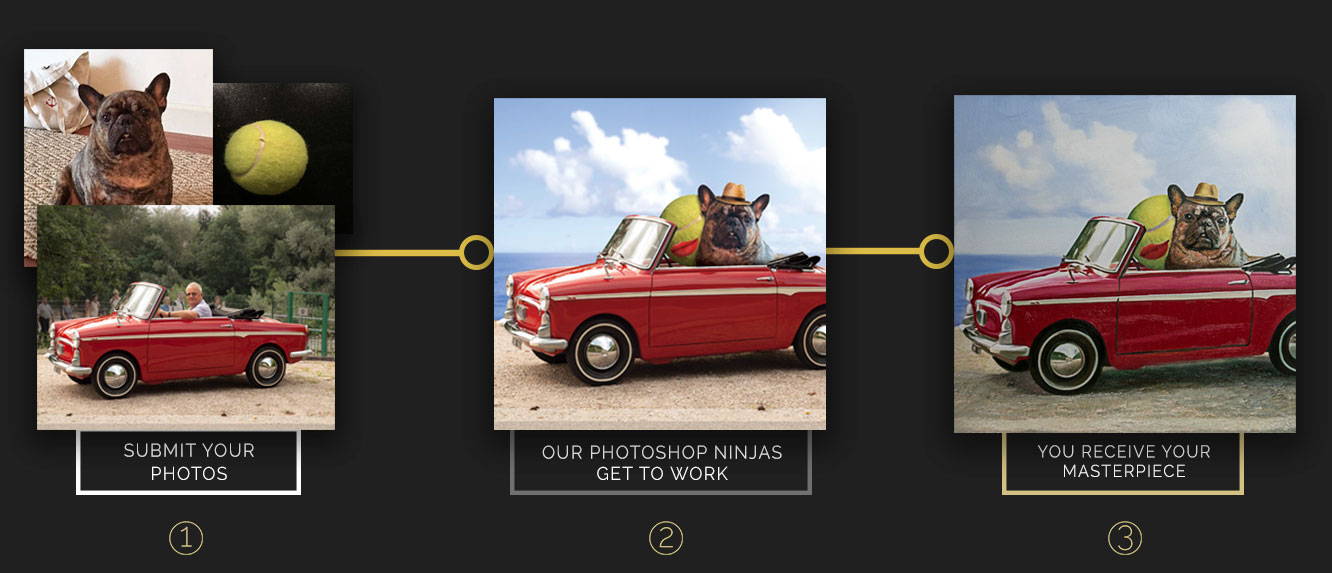 How Many Subjects in your Painting?
A subject refers to a face or person or pet. Please find the correct number of subjects and select your canvas size, then add to cart! If your canvas size doesn't show up, that means that it's too small for us to include that many subjects.
How would you like to receive your masterpiece? Rolled or Framed? If you'd like it rolled, please select "Rolled" and add it to your cart. If you'd like a frame, please select a frame along with your canvas size then add to cart.
Tell Us About Your Masterpiece
Please attach the photo you'd like painted. If you selected "Depicteur Studio Services", please include as many images of the subjects as possible! Also, give us a few sentences or notes about your painting.
Head to your cart to complete checkout.